Nestlé celebrates five years of its Nestlé Product Technology Center in the USA
Nestlé Health Science is celebrating the fifth anniversary of its Nestlé Product Technology Center in Bridgewater, New Jersey, USA. This global research and development center drives the company's innovation in nutrition and sustainability, spanning the science, technology and development lifecycle. The DairyNews writes about this with reference to the material from foodingredientsfirst.com.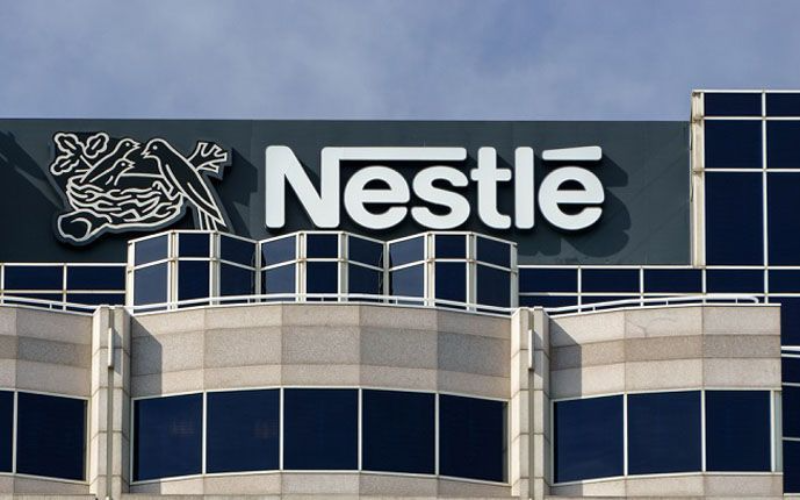 Nutrition Insight sat down with Rania Abu Samra, global head of technology and product development at Nestlé Health Science and head of US R&D, to discuss the center's milestones and achievements over the past five years.
"We believe that nutrition, science and health should merge, not conflict. Our mission is to develop nutrition solutions firmly rooted in science that break down traditional boundaries and advance health progress for all people, now and in the future. Since its opening in 2018, NPTC has played an integral role in our quest to provide healthier lifestyles through nutrition. Our collaborative approach has enabled us to leverage the wealth of Nestlé research around the world and quickly transform cutting-edge scientific discoveries into innovative products for consumers, patients and healthcare practitioners," said a company spokeswoman.
Samra adds that by tapping into this vast network, Nestlé Health Science can facilitate the cross-fertilization of science, technology and innovative formats.
Milestones achieved
Nestlé Health Science is committed to redefining healthcare management with a portfolio of science-based brands in consumer health, medical nutrition, pharmaceutical therapeutics, and vitamins and nutritional supplements.
NPTC has been a leading force in creating new products, leveraging the power of pilot plants to translate scientific knowledge and nutrition into innovative solutions, Samra emphasizes.
"Our team has played a critical role in driving innovation and adapting to the ever-changing demands of consumers and patients. Our efforts have enabled Nestlé Health Science to become a powerhouse in the nutrition industry, effectively translating scientific advances into revolutionary products."
Thanks to this institution and the company's technology experts, Nestlé Health Science has achieved several important milestones over the past five years, such as the launch of the Nestlé Health Science Accelerator in September 2022, which enables rapid product launches based on a test-and-learn approach. This set of Agile practices allows companies to test products with real customers to understand their impact on experience and performance.
Another major milestone is the creation of Centers of Excellence for Solid Dosage and Complimentary Formulations, which Samra explains has provided the company with "the necessary knowledge and skills to create new products, including solid supplements and compelling nutritional formats."
"Our rapid ideation and prototyping capabilities have accelerated product development timelines, allowing us to quickly bring our newest offerings to market."
Sustainable Development Goals
Samra says Nestlé Health Science is committed to sustainability across the business, including implementing sustainable management practices and waste reduction.
"We have made significant progress in reducing greenhouse gas emissions, sourcing ingredients with high nutritional value and minimal environmental impact, reducing our use of virgin plastics and striving to make all of our packaging recyclable."
Earlier this year, NPTC received TRUE Gold Level (Total Resource Efficiency) certification. This certification, administered by Green Business Certification, helps businesses measure, improve and recognize their zero waste performance.
It encourages sustainable waste management and waste reduction practices, promoting positive environmental, health and economic outcomes.
"Bridgewater's current NPTC recognition, as well as B CorpTM certification for several of our brands, further demonstrates our commitment to supporting people and the planet and motivates us to strive for more," says Samra.
Ready for the future
In the coming years, NPTC will focus on specific areas of nutrition and health research to continue research and create innovative products for consumers, patients and healthcare professionals, Samra emphasizes.
"A particular area of increased focus is longevity and healthy aging, with a focus on developing products that support cognitive, gut and metabolic health."
"For example, we recently collaborated with the Gerald J. and Dorothy R. Friedman School of Nutrition Science and Policy at Tufts University through its Institute for Food and Nutrition Innovation in a collaborative initiative created to accelerate innovation in the areas of longevity and healthy aging "
Together with this educational institution, Nestlé Health Science has created the Longevity Challenge program to help develop new effective solutions that will benefit the health and well-being of the aging population.
The winning startups will receive a virtual residency with experts from the Nestlé Institute for Health, Food and Nutrition Innovation and the Friedman School's Food and Nutrition Innovation Council.
Samra emphasizes that the company will also focus on emerging trends such as artificial intelligence, healthy aging, longevity and sustainability to remain at the forefront of key technologies. "In addition, NPTC has a number of exciting new initiatives underway. Using the power of nutrition, our goal is to make positive changes in the lives of patients and consumers around the world," the expert noted.