Alltech Brazil Marks 30 Years of Growth and Sustainability
Dr. Mark Lyons, President and CEO of Alltech, recently joined forces with the Latin America team to celebrate the 30th Anniversary of Alltech Brazil. Established in 1993, Alltech Brazil has emerged as the company's third-largest global market, boasting the distinction of housing Alltech's largest yeast fermentation factory dedicated to animal and plant nutrition.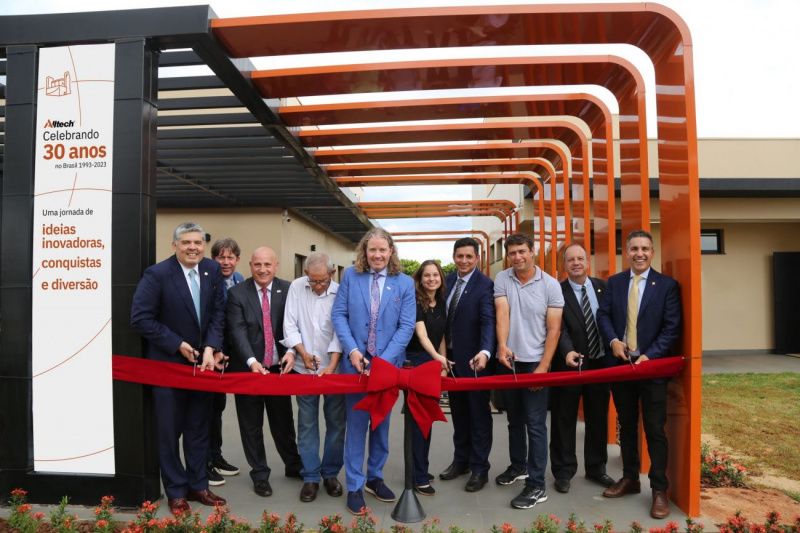 This cutting-edge facility, located in São Pedro do Ivaí in the northern region of Paraná, serves as a key export hub, shipping products to over 80 countries worldwide.
The São Pedro do Ivaí manufacturing plant achieved a significant milestone by securing the "A" certification of the Paraná Climate Seal from the state government. This recognition underscores the plant's commitment to voluntarily reduce its carbon footprint and align with the State Public Registry of Greenhouse Gas (GHG) Emissions, actively contributing to the fight against climate change.
In 2019, Alltech expanded its footprint in Brazil through the acquisition of Guabi, a leading producer of high-quality feed and premixes for various species, with four manufacturing plants across the country. Currently, Alltech Brazil operates six factories and boasts a team of 1,356 dedicated members, reinforcing its position as a key player in the region's agricultural and nutrition industry.