Livestock farming in Kazakhstan will be developed taking into account advanced technologies of the world, including Australia
The development of livestock farming in Kazakhstan will be carried out taking into account the advanced technologies of the world, the government of the Republic of Kazakhstan said. Among the best is the method of Australia, which is one of the top five producers of lamb and is the largest exporter in the world. However, according to Kazakh livestock farmers, in order to build such production facilities, very serious investments and a sufficient number of livestock are needed. According to them, the chosen direction is quite promising, but requires a professional approach.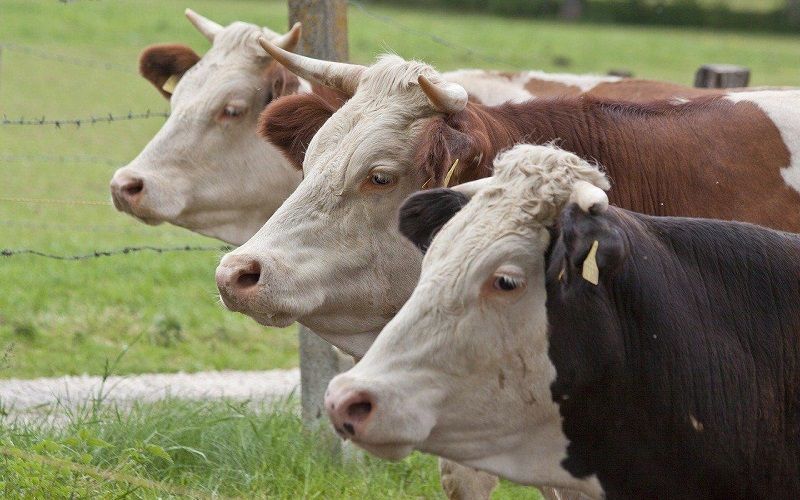 As the government press service informed, this issue was raised at a meeting between Deputy Prime Minister of the Republic of Kazakhstan Serik Zhumangarin and the largest Kazakh producers of livestock and meat.

Chairman of the Board of Atameken-Agro LLP Kintal Islamov spoke about his recent trip to Australia to the farms of livestock producers.

"First of all, what impressed me was the cleanliness and order of keeping the animals. The high technology of the process, well-structured logistics, the equipment used, the procedure for feeding feed, waste disposal - the approach to all processes is completely different. To build such a production you need a lot of money. But we always lack them, we always want to save money. Plus, you need a sufficient number of livestock, which quickly gives maximum weight gain. We always criticize the agricultural sector, but we must understand that this is a capital-intensive production as a whole. I believe that this is a promising direction, but it requires a professional approach," said Quintal Islamov.

According to national statistics, over the past 5 years, beef production in all categories of farms in Kazakhstan has increased. Today, the country's beef supply is 102%.

"The program for subsidizing beef cattle breeding covers the entire production cycle: from acquisition, selection and breeding work and ending with delivery to feedlots and meat processing plants. The cost of beef procurement is also subsidized for meat processing enterprises with a capacity of 1.5 thousand heads of cattle per day," Vice Minister of Agriculture Amangaliy Berdalin said at the meeting.

Considering that today the country's domestic market is fully supplied with meat, further development of the industry is associated with exports. And in this part there are many issues that need to be resolved.

"This is the small-scale marketability and technological backwardness of most livestock enterprises, non-compliance with a complete diet for feeding cattle, which ultimately affects productivity and, accordingly, we have a low slaughter yield of meat from a carcass - 176 kg, on average," continued Amangaliy Berdalin.

Currently, the Ministry of Agriculture of the Republic of Kazakhstan is developing a Roadmap for the development of beef cattle breeding for a three-year period. The document plans to include measures to create modern export-oriented meat processing plants and feedlots for raising cattle based on the use of modern technologies that help increase the average daily weight gain of livestock and reduce the period of achieving high weight standards.

At the meeting, large livestock breeders expressed their plans and proposals for the development of livestock farming. For example, the founder of Nurym Group LLP and Kaiyp Ata LLP Syrym Ertaev informed that in the Turkestan region he is preparing feedlots for 25 thousand heads, while simultaneously providing irrigated land for 4.5 thousand hectares. The business plan is ready, the necessary documents are also ready.

Talgat Malaev, head of the Karasu-Astyk investment project, spoke about plans to increase the existing livestock.
"There is a foundation, a feed supply, harvesting equipment, and a feeding area for the simultaneous maintenance of 3 thousand heads of livestock, of which the breeding stock is 1.8 thousand heads. We plan to increase the feeding area to 10 thousand heads, modernize the meat processing plant with the introduction of deep processing technology and increase the breeding reproducer to 7 thousand heads. Plus develop "green" technologies - biogas," he noted.

Ilyas Zhananov, Chairman of the Board of Investment and Industrial Corporation "ZHERSU" LLP, coordinator of the Arharly-Mayburek and "Kaindy" projects, having a breeding facility for 7 thousand breeding stock, in most breeds Aberdeen-Angus and Hereford, plans to expand to 10 thousand. heads and install irrigation systems on 2 thousand hectares.

Also during the meeting, proposals were made on the need to reform the veterinary system and open export markets, fair distribution of confiscated lands.

"We will support those who are ready to implement the best practices of developed countries and thereby reduce the cost of meat production in Kazakhstan. We are testing new methods in pilot projects on those farms who are ready to take on it. At this stage, we do not need large-scale programs, but successful models, which can then be replicated throughout Kazakhstan. But for admission to participation, each project will undergo a thorough check in the regions, NCE Atameken for financial stability, business reputation, compliance with all requirements of financial institutions and other parameters," Serik Zhumangarin summed up the meeting.