The Coconut Collab Expands Dairy-Free Range with Innovative M!LK™ Launch
The Coconut Collab, founded by entrepreneur James Averdieck in 2014, is thrilled to introduce M!LK™, the latest addition to its diverse line of dairy-free yogurts, creams, and puddings. Scheduled for an initial launch at Ocado, with a broader rollout across retailers planned from January 2024, M!LK™ is positioned as a revolutionary, barista-style plant-based milk that promises a perfect froth without compromising the taste profile of tea or other beverages.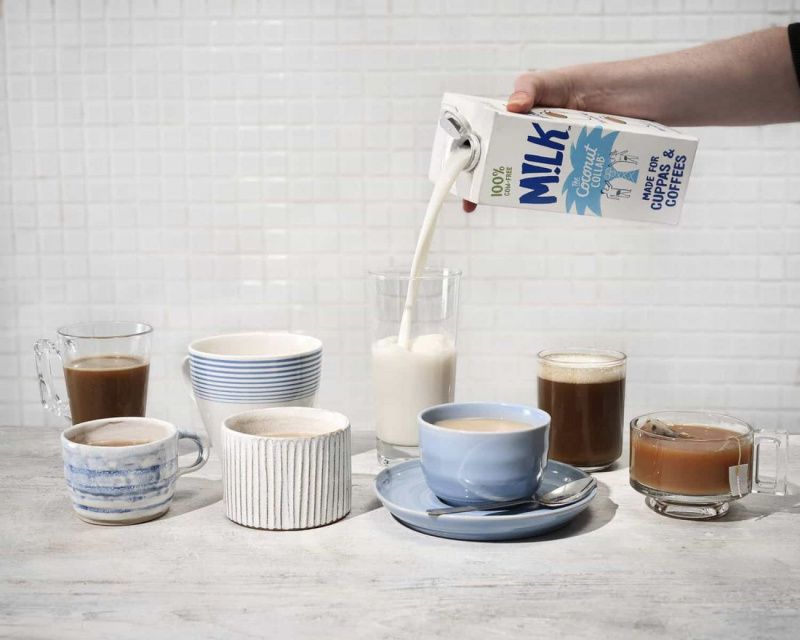 Described as a "game-changing" product by the brand, M!LK™ is designed to closely mimic the taste, texture, and behavior of traditional dairy counterparts. The Coconut Collab, already known for its success in the dairy-free market, boasts the leading position for its natural coconut yogurt in the UK. Products like Double Cre&m have been featured at prestigious events such as the Wimbledon tennis championships and are available at major retailers like Tesco and Sainsbury's. Additionally, Choc Pots have been selected for all Virgin Atlantic flights this spring.
The Coconut Collab emphasizes its commitment to sustainability by supporting ethically sourced ingredients. The company actively contributes to the preservation of fragile ecosystems by planting trees across South-East Asia through its partnership with Pur Projet. Since 2015, over 20,000 trees, including Coconut Palms, Gemelina Arborea Timber, Chinese Albizia Legume, and Ingidogera Legume, have been planted. Furthermore, the company ensures zero wastage in its supply chain, utilizing 100% of coconuts for its range of yogurts, creams, desserts, and now, M!LK™.
James Averdieck, the founder of The Coconut Collab, emphasizes the brand's unwavering commitment to taste, stating that M!LK™ offers customers an unparalleled and uncompromising plant-based milk alternative that doesn't compromise the end product's taste profile. The brand sees significant growth potential, aligning with the increasing consumer shift toward plant-based diets. Newly appointed Managing Director Anna Dominey expresses excitement about introducing M!LK™ at a time when a quarter of Brits are expected to be vegetarian and half identified as flexitarians by 2025, indicating a dynamic and promising future for The Coconut Collab.