Lily Morris Triumphs as Young Cheesemonger of the Year at World Cheese Awards
In a momentous achievement, 21-year-old Lily Morris from Usk in Monmouthshire, South Wales, emerged victorious as the Young Cheesemonger of the Year at the prestigious World Cheese Awards held on October 27, 2023, at the Trondheim Spektrumin in Norway. Lily competed against five other finalists, showcasing her expertise and passion in the cheese industry.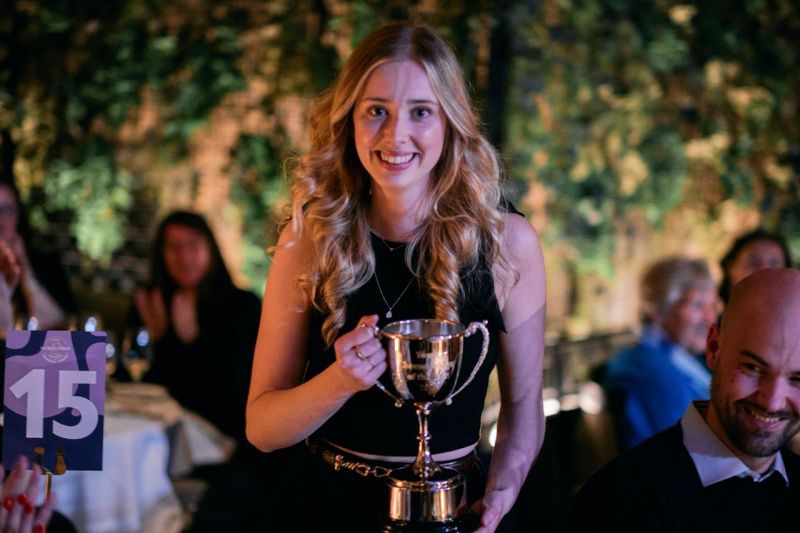 The Young Cheesemonger of the Year competition, organized by the Academy of Cheese and sponsored by Snowdonia Cheese and the Guild of Fine Food, is dedicated to recognizing and celebrating emerging talent in the cheese industry. The global competition drew participants from France, Spain, Norway, the United States, and the United Kingdom.
Cheesemongers under the age of 30 vied for a place in the finals by submitting resumes and cheeseboard recommendations. The six shortlisted finalists, representing diverse regions, engaged in a rigorous competition in Norway, featuring four rounds designed to assess their cheese knowledge and mongering skills.
Amid an eager audience, Ros Windsor, one of the founding directors of the Academy of Cheese, revealed the results. French monger Louis-Charles Vagost claimed third place, while Jake Heller from the United States secured second place, trailing only two points behind the winner, Lily Morris.
Lily's triumph was attributed to her thoughtful cheeseboard composition, blending British and Irish cheeses with a distinctive Norwegian twist. Her precision in cut and wrap skills, coupled with an exceptional knowledge of cheeses demonstrated in identification and the "Master Rind" rounds, solidified her victory.
Judge Keith Kendrick of BBC Good Food & Olive magazines praised the exceptional talent, passion, and commitment showcased in the Young Cheesemonger of the Year competition. Lily's adept wrapping skills, friendly customer-facing demeanor, and outstanding cheese knowledge exemplified the promising future of the artisan cheese industry.
The judging panel, featuring industry experts such as Hero Hirsh, Galina Danard, and Andy Swinscoe, unanimously recognized Lily Morris's achievement as a testament to the innovative and capable hands shaping the future of the cheese industry.
Photo: Lily Morris, image credit: Haaken Borgen