FREEDOM WILL FEED THE PLANET: THE THIRD DAY OF THE WORLD DAIRY SUMMIT 2023
The third day of the World Dairy Summit provided space for companies and trade, offering an opportunity to connect with players from distant countries.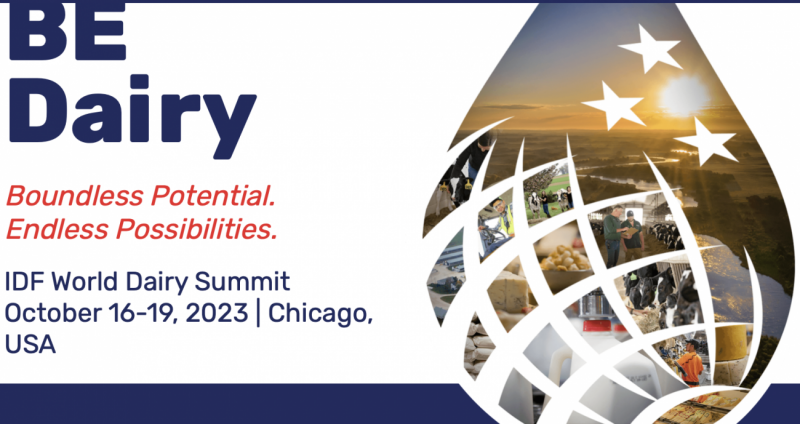 Examples include Leprino Foods, the largest producer of mozzarella for pizza of Italian origin in America, and the Chinese giant Yili Group, which showcased innovative work throughout the supply chain with a remarkable 3,905 registered patents. Also present was GloriaFood, a South American group with 13,000 employees and an annual production of 19 million quintals of milk. Here, the central theme focused on addressing the persistent undernutrition in large population segments by striving to democratize milk consumption to make it accessible to everyone. In other regions, discussions revolved around packaging and the necessity to enhance the nutritional value of milk, as explained by Nestlé. The keywords for the future include innovation, cost control, and improving communication about the qualities of milk and the supply chain.
Who is Afraid of Trade?
Moderating the panel on international trade was Pier Maria Saccani, director of the Consorzio Tutela Mozzarella di Bufala Campana DOP, sparking a distant controversy between the EU and the USA.
Jaime Castaneda, vice president of US Dairy Exports, shared his perspective: "Trade is a two-way street. Today, we live in the largest economic period with the broadest middle class ever, thanks to trade. Why does it have such a bad reputation? Because we are afraid." On the issue of Geographical Indications, which pits the EU against the USA, he added, "We have nothing against DOPs. For us, the issue is that they should not disdain others. Why do it? US cheeses won the first prize at the World Cheese Awards right in Italy, in 2019."
Alexander Anton, Secretary-General of EDA European Dairy Association, responded, "We don't need lessons on trade; we are a continent of traders. The export turnover of European countries is equal to 47% of production, higher in percentage than the rest of the world. And from 2025, the EU will be able to count on free trade agreements with the whole world, excluding Russia, China, and the USA."
Trade rhymes with transport: Do emissions grow with increasing trade? No, if the goods come from more efficient processes. It makes no sense for a country to reduce domestic production if emissions then grow globally because they are compensated by less efficient nations. The conclusions of the International Dairy Federation Summit are clear: emissions must be reduced without decreasing production. There will be no benefit for climate change by decreasing agricultural production.
Alberto Brazzale's intervention concludes our journey in Chicago: "We must trade to become friends and not just trade with those we consider friends. Freedom will feed the planet should be the motto of all and towards all. Economic sanctions and boycotts have never produced the desired effects."
The opinion of the editorial board may not coincide with the opinion of the author