51% of Europeans are actively reducing their meat and milk consumption
A pan-European study funded by the EU Smart Protein project found that 51% of Europeans are now actively reducing their meat consumption, representing an 11% increase on 2021 figures. The main motivation for reducing meat consumption is health concerns (47%), especially in Romania and Italy, followed by environmental concerns (29%) and animal welfare (26%). The DairyNews writes about this with reference to the material from foodingredientsfirst.com.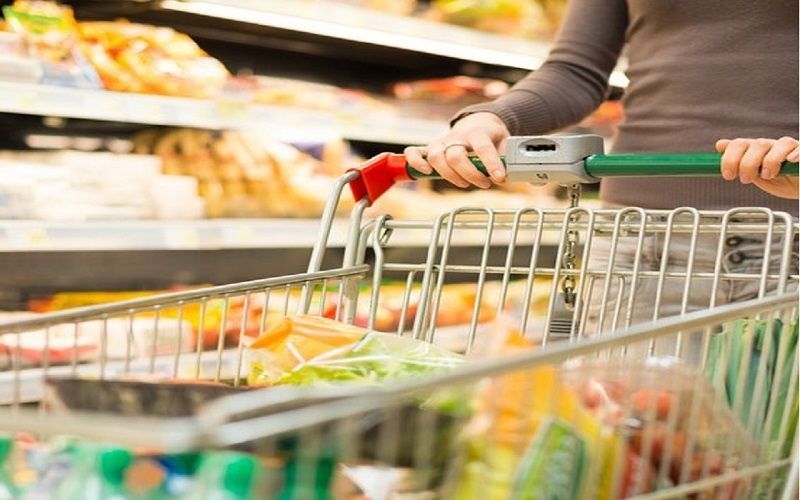 ProVeg International conducted the study, "Evolving Appetite: An In-Depth Look at European Attitudes towards Plant-Based Eating," in partnership with Innova Market Insights, the University of Copenhagen and Ghent University as part of the EU-funded Smart Protein project.
Helen Breewood, research and resources manager at the European Good Food Institute (GFI), says more people are consuming foods such as legumes and quinoa, as well as plant-based meat and dairy.
"The growing popularity of meat analogues suggests they offer consumers an easy transition from conventional meat and dairy products, but perceptions of price and taste continue to be a major barrier for many European consumers when choosing plant-based alternatives," she explains. "Companies and governments should take heed of this report and invest in the research and infrastructure needed to make these products healthier and tastier, making them available to a wider group of consumers."
For GFI, the biggest surprise in these findings is that generational demographics have little effect on whether people consider themselves flexitarians, so businesses should pay attention to this when deciding how to market plant-based products.
The UK is the second largest plant-based food retail market in Europe after Germany, according to GFI, and businesses should take advantage of the country's established market and strong consumer appetite.
"Compared with consumers in other countries, UK consumers showed the greatest preference for purchasing plant-based foods in supermarkets, highlighting a real opportunity for food manufacturers, distributors and retailers looking to develop their supply chains," says Breewood.
Linus Pardo, UK policy manager at GFI Europe, adds that despite growing demand for plant-based foods in the UK, consumers in the country are more likely to say existing products are too expensive and taste bad.
"The government and UK businesses must invest in research and infrastructure to reduce prices and improve quality, making these green products more attractive and widely available," says Pardo.
Following the success of Smart Protein's 2021 What Consumers Want study, a subsequent wave of results has revealed promising changes in consumer preferences and behavior in the EU over the past two years, notes Jasmaine de Boo, CEO of ProVeg International.
"This new report provides greater insight into the long-term potential of the plant-based sector and offers proven, practical recommendations to support continued growth," she says.
"An increasing number of people are deciding to reduce their meat consumption, and policymakers and industry can use this knowledge to make appropriate decisions about the production and promotion of plant-based foods."
More than 7,500 people in ten European countries - Austria, Denmark, France, Germany, Italy, the Netherlands, Poland, Romania, Spain and the UK - were surveyed about their attitudes towards consuming plant-based products and their trust in these products. , their current consumption habits and the key factors in their food choices.
Key findings from the study: 51% say they are actively reducing their annual meat consumption, an 11% increase from the 2021 figure of 46%.
Health is emerging as the most significant factor influencing the reduction in consumption of animal products in selected European countries, with 47% of respondents citing it as the main reason for changing their diet.
Twenty-seven percent identify as flexitarians, marking a 10% decrease from the 30% reported in 2021.
On average, 28% consume at least one plant-based food alternative at least once a week, up 33% from 21% in 2021.
At-home consumption of plant-based alternatives for convenience leads the way at 67%, while supermarkets remain the top source of plant-based purchases at 60%.
Forty-six percent reported an increase in their trust in plant-based alternatives compared to two years earlier.
Sixty-two percent prefer tax-free food products that support environmental and health values.
Emanuele Zannini, coordinator of the Smart Protein project, emphasizes the importance of providing clear and simple information about the origins and manufacturing processes of ingredients, as well as the technologies used to develop safe and nutritious plant-based foods.
"This focus will encourage more and more consumers, including the most skeptical, to more confidently embrace the shift to better nutrition for their health and the planet," he says.