Ukrainian Cheeses Triumph at World Cheese Awards 2023
In a celebration of exquisite flavors, Ukrainian cheeses have emerged victorious at the World Cheese Awards 2023, claiming prestigious titles for their exceptional quality and diverse profiles.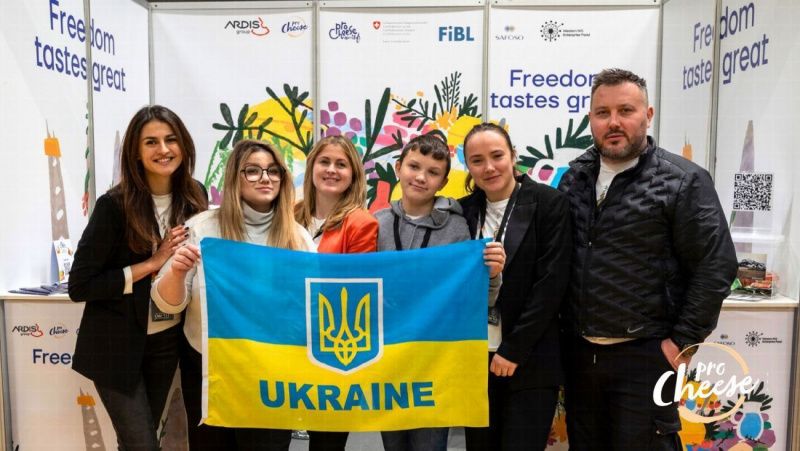 The winners span various regions and showcase the rich tapestry of Ukrainian cheese craftsmanship.

Bronze Awards:

Lel', Kirovograd region: Smoked mozzarella
Zinka, Kyiv region: "Gouda with paprika" and goat's milk Camembert-style cheese with white mold
Syroman, Kyiv region: "Sofia" goat's milk cheese with white mold and beets
Silver Awards:

Garbuzoviy Rai, Lviv region: Fresh aged "Hoverla" cheese and white mold "Lisova Pisnya" cheese
Mukko, Lviv region: "Stariy Striy with coffee" and "Mukko with truffle" cheeses
Zinka, Kyiv region: Hard-aged "Ukraiinskiy" cheese
Jersey, Lviv region: "Massimo" cheese with a washed rind
Gold Awards:

Stanislavska Syrovarnya, Ivano-Frankivsk region: Semi-hard goat "Motrya" cheese
Zinka, Kyiv region: Aged goat "Tverdiy with fenugreek" cheese
This remarkable achievement not only highlights the prowess of Ukrainian cheese makers but also underscores the nation's commitment to excellence on the global stage.

The event took place under the auspices of the WCA Guild of Fine Food. The Ukrainian delegation participated with the support of the Swiss-Ukrainian program for the trade of quality food products, Western NIS Enterprise Fund, and the Ardis Group team for their invaluable support.