T.A.C CEO Shreedha Singh Invests in Shree Radhe Dairy Farms through 'Indian Angels' Show
T.A.C, The Ayurveda Company, proudly announces that its CEO and Co-Founder, Ms. Shreedha Singh, has made a substantial investment in Shree Radhe Dairy Farms, specifically in their renowned brand, Vastu Ghee. This strategic investment, facilitated through the groundbreaking show 'Indian Angels,' involved five angel investors collectively contributing INR 2 mln. for a 2% stake in Shree Radhe Dairy Farms.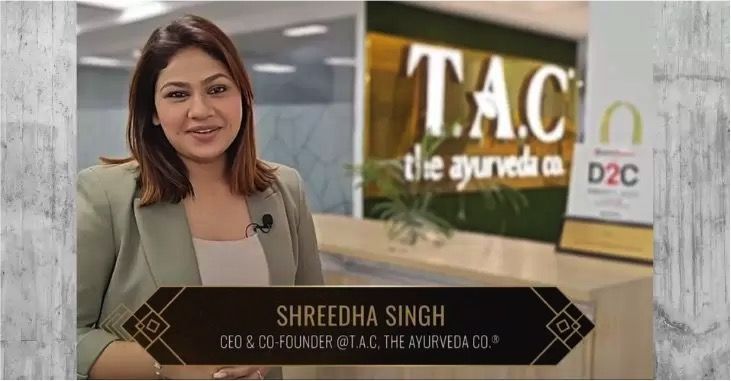 'Indian Angels' stands as an innovative platform that highlights visionary individuals making significant contributions to various industries. This unique show not only provides aspiring entrepreneurs with opportunities for crucial investments but also invites viewers to participate as investors, fostering a culture of innovation and support.
Ms. Shreedha Singh's investment in Shree Radhe Dairy Farms through 'Indian Angels' goes beyond a financial commitment; it serves as an inspiration to countless individuals. Her dedication and determination in the professional journey make her a symbol of ambition and resilience, particularly for the growing cohort of women shaping India's corporate landscape.
In her role as an angel investor, Ms. Shreedha Singh emphasizes the humble beginnings and on-ground domain expertise of Shree Radhe Dairy Farms. The company, with over 12 years of experience in the dairy industry, has grown from a small team to a formidable force with more than 400 individuals. Their product line, featuring Pure Desi Ghee and other dairy offerings, is celebrated for its authenticity and purity.
Shree Radhe Dairy Farms' Vastu Ghee is produced in a world-class, safe environment, adhering to rigorous quality standards. The brand prioritizes safe farming practices, ensuring the well-being of their cattle and delivering truly authentic and pure milk and dairy products. With more than 2000 distributors and 200,000 retailers associated with the brand, Vastu Ghee has become a household name synonymous with quality and purity.
Ms. Shreedha Singh's investment underscores her commitment to supporting businesses with a clear vision for growth, scalability, and excellence. It also highlights the importance of promoting indigenous and authentic Indian brands. Her participation in 'Indian Angels' showcases the boundless opportunities for success in India and positions her as an inspiration to millions aiming for entrepreneurial success.