Sangam Dairy Expands Product Line with 13 New Offerings
Sangam Milk Producer Company Ltd., the oldest dairy company in Guntur, marked a significant expansion by releasing 13 new products, including bakery items and sweets. The release event, held in Guntur city, was attended by all distributors and agents from Andhra Pradesh and Telangana.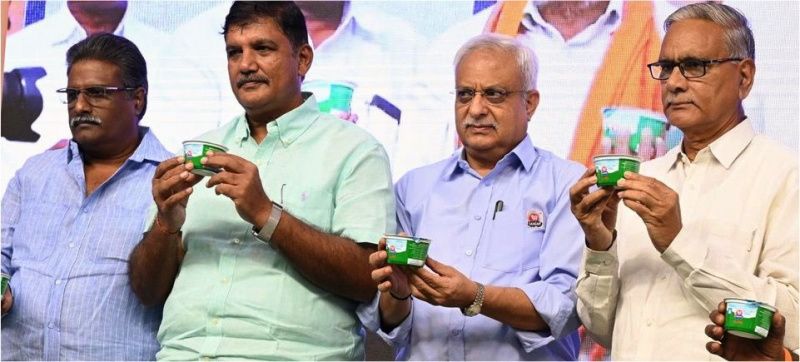 The new products introduced by Sangam Dairy include atta laddu, besan laddu, chana laddu, kaju bites, chocolate kaju bites, orange kaju bites, plum cakes, bar cakes, gulab jamun, badam raki, and kaju sticks.
Dhulipalla Narendra Kumar, Chairman of Sangam Dairy, highlighted the company's commitment to quality and safety, stating that Sangam Dairy products undergo 144 tests before being released into the market. The company supplies 82 types of milk and milk products in 160 measurements through over 8,000 distributors and agents. With a presence in more than 6,720 villages and milk collection from over 1.5 lakh farmers, Sangam Dairy processes more than 7.80 lakh litres of milk per day. Kumar emphasized the adoption of advanced technology at their dairy unit to ensure efficiency and quality in their operations.