Nestlé achieved 81.9% packaging recyclability
Nestlé continues to make significant strides in its commitment to a waste-free future, surpassing targets set under the Global Commitment on plastic waste. The latest report from the Ellen Macarthur Foundation reveals that Nestlé, along with other key signatories, has outperformed the market in reducing virgin plastic usage and enhancing recyclability.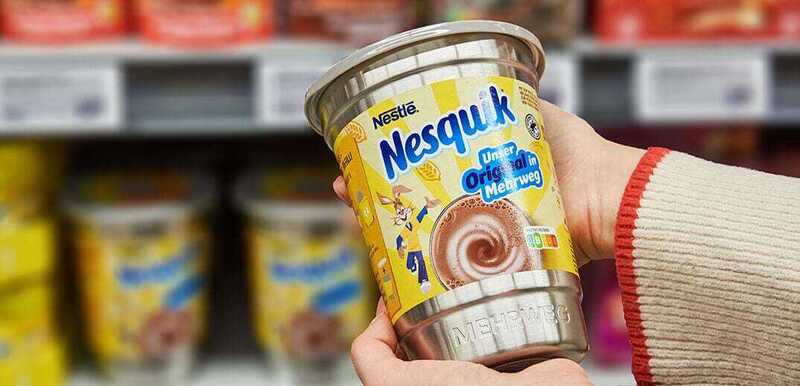 Antonia Wanner, Nestlé's Head of ESG Strategy and Deployment, emphasizes the company's dedication to better packaging solutions. Nestlé's in-house experts and scientists are actively engaged in developing innovative packaging materials, redesigning packaging for circular economies, and advocating for improved waste management infrastructure and harmonized regulations. The company also actively promotes behavioral change initiatives.
Nestlé has successfully reduced its virgin plastic packaging by 10.5% since 2018, with a targeted reduction of one-third by the end of 2025. Recent initiatives, such as the introduction of Nescafé Dolce Gusto capsules with reduced plastic weight, showcase Nestlé's commitment to sustainable practices, saving over 2,500 tonnes of polypropylene.
In 2022, Nestlé achieved a remarkable reduction of 200,000 tonnes in total product packaging weight, resulting in a corresponding decrease of 280,000 tonnes in greenhouse gas emissions. Notably, the company reduced its packaging pieces by 14 billion in the same year, contributing to an overall decrease in historic packaging footprint from 4.7 million metric tons in 2018 to 3.6 million metric tons in 2022.
Nestlé is actively exploring packaging alternatives through over 20 reuse and refill pilots in 12 countries. Collaborations, such as the partnership with start-up Circolution in Germany for reusable stainless-steel containers for Nesquik, demonstrate the company's commitment to finding sustainable solutions globally.
Simultaneously, Nestlé is increasing the use of recycled plastics in its packaging, aiming for 30% recycled content by the end of 2025. In the UK, Nestlé's waters business has transitioned its entire Buxton Natural Mineral Water range to 100% recycled PET.
With an overarching commitment to designing 100% of its packaging for recycling systems, Nestlé has already achieved 81.9% recyclability. The company aims to surpass 95% by the end of 2025, solidifying its dedication to sustainable and circular packaging practices.