Global soybean production to reach 395 million tonnes in marketing year 2023-24 - IGC
The International Grains Council (IGC) increased global soybean production for the 2023-24 marketing year to a record 395 million tonnes in its latest grain market report.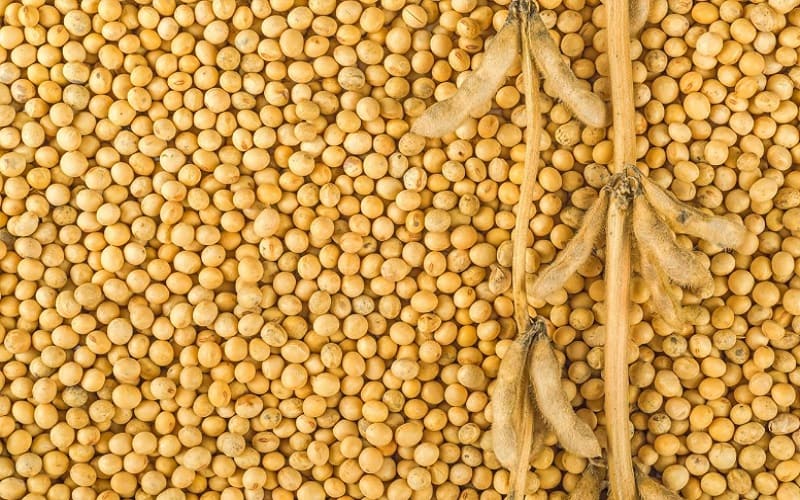 According to IGC, the increase in production is mainly due to increased harvests in South America.
At the same time, global soybean consumption is forecast to rise 8% year-on-year to a record 386 million tonnes. Carryover stocks are forecast to remain unchanged from the 2022-23 marketing year at 171 million tonnes.
Amid expectations for a record corn harvest, IGC's forecast for total grain (coarse grain and wheat) volumes in 2023-24 has been revised upward to 2.295 billion tonnes, the second-highest on record behind the 2021-22 crop.
However, overall grain demand is forecast to exceed supply, reaching a record 2.308 billion tonnes. The board forecasts a continued decline in ending stocks of 585 million tonnes, which would be the lowest level in nine years.
The IGC estimates the record global corn harvest will reach 1.223 billion tonnes, up from 1.161 billion the previous year. It said the increase in corn forecast was "mainly due to reports of better-than-expected U.S. harvests, as well as higher wheat numbers, reflecting recent news from Ukraine, Russia and Turkey."
Global wheat production was revised slightly higher than the previous month's estimate, but still 2% below last year's total production of 804 million tons. Record high demand for wheat will push carryover stocks to their lowest level since 2016-17 at 264 million tonnes, IGC said.
The IGC Cereals and Oilseeds Price Index edged up slightly in recent months to 262 as rising soybean and rice prices more than offset weakness in other grain markets. However, the price index is still almost 17% lower than a year ago.