Launching the 2023 Dairy Economic Class at University Kiel (MSc)
The Dairy Economic Class of 2023 has commenced at the esteemed University Kiel, offering a Master of Science program. This year's cohort comprises 20 students hailing from over 7 diverse countries, each equipped with a prior degree in fields such as veterinary science, dairy technologies, animal science, agricultural economics, engineering, and agribusiness.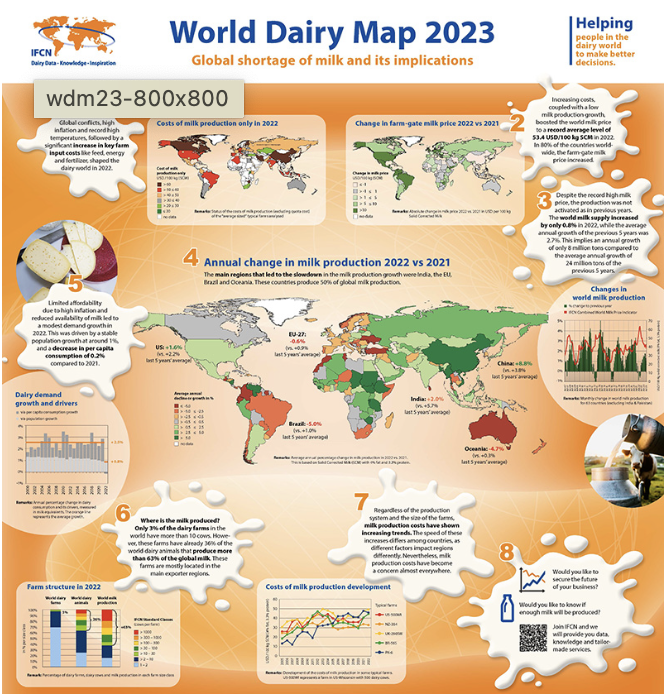 Throughout the course, students will delve into an extensive array of topics critical to the dairy industry, including Dairy Markets & Milk Prices, Dairy Demand, Dairy Processing, Dairy Trade, Milk Production, Dairy Farming, Farm Economics, Dairy Policy, Dairy Sustainability, and Dairy Farm Technology, among others.
In the second phase of the program, students will engage in in-depth research and analysis, culminating in the preparation of seminar papers. The culmination of their efforts will be showcased in a full-day event on January 13th, where students will present their findings.
The accompanying image portrays students actively utilizing the IFCN Dairy Research Network World Dairy Map, emphasizing the practical application of theoretical knowledge in the dynamic field of dairy economics.