Lakeland Dairies Maintains October Milk Price Amid Positive Market Signals
Lakeland Dairies has confirmed that it will maintain its milk price for supplies from farmers in October, holding steady at a base price of 34c/L for constituents of 3.4% butterfat and 3.3% protein in the Republic of Ireland. The decision reflects continuity from the September price and is echoed in Northern Ireland, where the base price remains at 27.25p/L for October.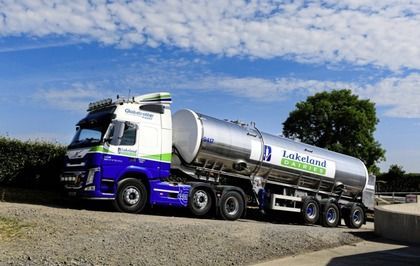 Despite the ongoing geopolitical challenges and sluggish global economic performance, Lakeland Dairies notes positive signs in global dairy markets over the past few weeks. The delicate balance between supply and demand, especially with New Zealand approaching peak production, adds complexity to market dynamics. The processor pledges to closely monitor market trends in the coming weeks.
The announcement follows the recent launch of Lakeland Dairies' farm sustainability strategy, titled 'Farming for a Better Future.' The strategy emphasizes rewarding farm families for implementing sustainable practices through a new three-year Sustainability Incentive Payment, effective from 2024 to 2026. Farmers undertaking various sustainable actions and measures will receive a 0.5c/L or 0.5p/L payment, aimed at reducing the carbon footprint while promoting water quality, biodiversity, soil health, and animal welfare.
Applications for the Sustainability Incentive Payment are open until December 15, with the payment applicable to milk supplied from January 1, 2024. The initiative reinforces Lakeland Dairies' commitment to fostering sustainability within its supply chain and supporting farmers in their efforts towards a more environmentally conscious and resilient future.