How Kazakhstan can increase competitiveness in wheat production and exports
The head of the representative office of the International Finance Corporation (IFC, World Bank Group) Ekaterina Benjamin spoke about the prospects of the grain industry and the export potential of Kazakh wheat.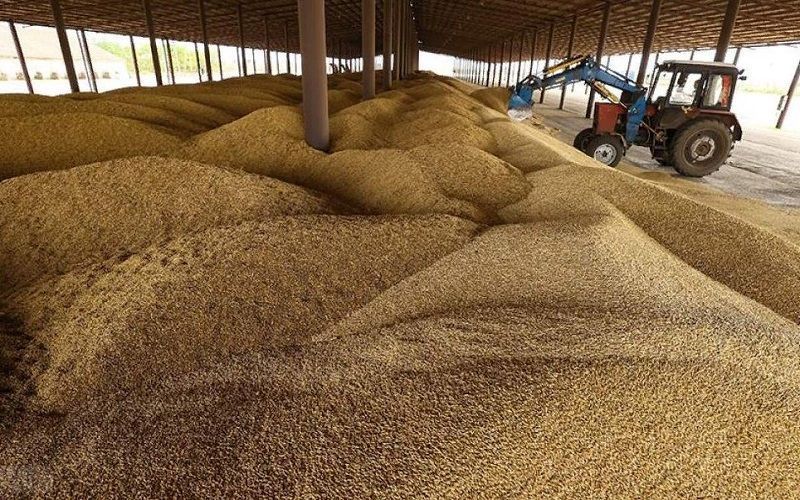 Ekaterina, before we discuss the grain industry in Kazakhstan, could you tell us how the global grain market works and which countries are the main players in it?
- More than 80 countries produce wheat in the world, but only a few account for most of the world's production. The leaders among them are China, India, Russia, the USA, EU countries and Canada.
China is the world's largest wheat producer. On average over five years, the production volume of this crop is 134 million tons. While Kazakhstan, the 14th largest wheat producer, produces an average of 13 million tons over five years.
The second largest wheat producing country is India, where the average five-year production of this crop is 103 million tons. Most of the wheat from China and India is used in their domestic markets to meet growing food demand. China is the world's largest consumer of wheat - in 2020-2021, the country accounted for about 19% of global wheat consumption.
Russia, the world's third largest producer, is by contrast the world's largest wheat exporter, followed by Canada and the United States. These countries export more than 20 million tons of wheat.
How did the "grain deal" affect this market?
- Both Russia and Ukraine have historically been important global players in the production and export of wheat. Before Russia's invasion of Ukraine, these countries accounted for an average of 10% and 3% of global wheat production over the previous five years, respectively. Also, Russia and Ukraine were the largest and fifth largest wheat exporters respectively, accounting for 20% and 10% of global exports.
As a result of military actions, Ukraine was faced with Russian restrictions on its key seaports. Previously, more than 90% of Ukrainian exports of crop products were sent through the ports of the Azov and Black Seas. These ports were inaccessible due to the ongoing Russian invasion of Ukraine or Russian occupation. Other export channels - road, rail and river ports - are not capable of handling the same volumes as seaports.
Let's move on to Kazakhstan. Do you think Kazakhstan has a chance to increase its potential in wheat production and export in the near future?
- Given the current global demand for wheat, as well as the effect that the Russian invasion of Ukraine has had on the market, Canada, Russia and Brazil are expected to increase wheat production and exports. Kazakhstan also has the opportunity to follow this example and become part of the answer to global food challenges. Kazakhstan remains the largest grain producer in Central Asia, capable of exporting approximately half of all grain it produces annually. In 2021, Kazakhstan produced 11.8 million tons of wheat and 16.4 million tons in 2022.
In terms of quality, most of Kazakhstan's wheat meets the requirements of importers. Kazakh wheat can generally compete with North American dark northern spring wheat and Australian premium wheat when considering characteristics such as protein content, gluten content, and so on. Most of the wheat grown in Kazakhstan is durum or spring varieties, which are considered the best.
What do you think could hinder the increase in wheat production in the country?
- In our opinion, there are several aspects that need to be worked on in order to increase wheat production in Kazakhstan. Despite the high quality of products, the sector suffers from low productivity. The average wheat yield in Kazakhstan is only 1.09 tons per hectare, compared to 2.5 in Russia, 4.01 in Ukraine, 2.94 in the United States and 3.09 in Canada. From our point of view, this is due to several reasons. Among them are access to water and technologies that require updating. Almost 90% of equipment currently in use is at the end of its life cycle and requires replacement.
There are also other reasons that also affect performance. These include government support mechanisms that encourage production rather than productivity, outdated management practices at the firm level, including production and crop management practices, post-harvest processing, and poor quality inputs, including seeds.
You mentioned access to water as one of the reasons for low productivity. Could you elaborate on this?
- Precipitation directly affects wheat yields in Kazakhstan and the prospects for this aspect are quite alarming. According to climate change scenarios based on global climate modeling, further increases in temperature without significant increases in precipitation suggest a drier climate. In parallel, the boundaries of the climatic zone may shift to the north, and wheat yields may decrease.
Given the role that Kazakh wheat plays for regional food security and the potential role it could play globally, it is important to ensure its resilience in response to climate change as wheat is a largely rain-fed grain.
According to UNDP estimates, if existing agricultural practices do not change and farming practices are carried out without adequate measures to adapt to climate change, then under expected climatic conditions, the average spring wheat yield in 2030 will be 63-87% of current levels in seven regions - Akmola, Aktobe, West Kazakhstan, Karaganda, Kostanay, Pavlodar, North Kazakhstan regions, and in 2050, under expected conditions, this figure will be 51-80%.
How can Kazakhstan increase its competitiveness in wheat production and export?
- For Kazakhstan to compete with other wheat producers, the country must focus on rapid and cost-effective expansion of production - increasing the intensive margin, that is, increasing the productivity of existing land, or the extensive margin, that is, expanding the area under crops.
To improve yields, it is necessary to improve management practices, modernize technology and access to modern irrigation systems to increase productivity and meet the sector's climate change adaptation needs.
Infrastructure also needs to be improved. This measure would allow Kazakhstan to connect to markets such as the Middle East and Turkey. Significant public and private investment will be required to address transport and storage infrastructure, as well as the regulatory and institutional challenges associated with harmonizing and streamlining export processes. This is a complex task that is being discussed, among other things, within the framework of the Middle Corridor project.
How can IFC support agricultural development in Kazakhstan?
- According to IFC estimates, Kazakhstan has significant potential in this direction. The country boasts the largest economy in Central Asia, rich natural resources and a strategic location. IFC is committed to supporting agribusiness in Kazakhstan.
One of our recent projects is financing of the leading Kazakhstan group of food industry enterprises "KazFoodProducts", which also exports its products. Our funding will help the group expand sustainably and, as a result, improve food security and employment opportunities. We are also working together to ensure that KazFoodProducts becomes the first company in the country to receive the EDGE Gender Equality Certification, which sets benchmarks and standards for gender equality in the workplace.