Graham's The Family Dairy Expands Protein Yoghurt Dessert Range Availability
Graham's The Family Dairy has extended the availability of its Protein 22 pots, a range of protein yoghurt desserts, to 118 Tesco stores in Scotland. The Lemon Cheesecake, Chocolate Caramel, and Stracciatella flavors, initially launched in Asda earlier this year, offer a high-protein, fat-free, and low-sugar option.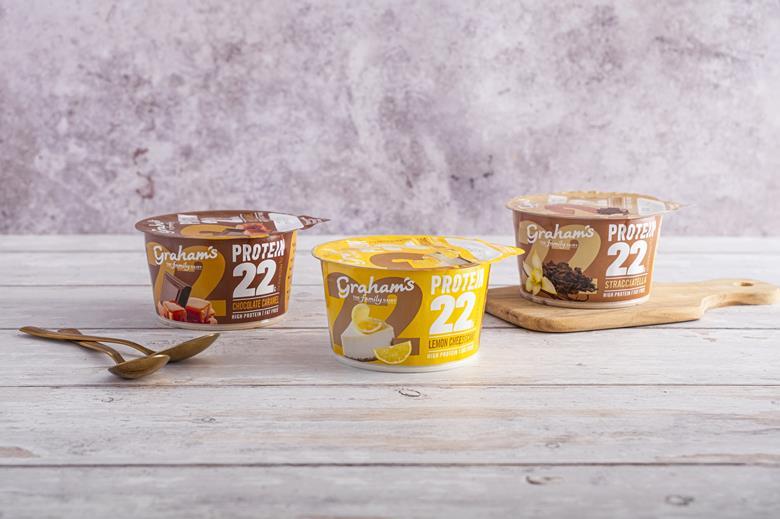 Each pot contains 22g of protein per serving, distinguishing it from other products in the market that typically offer between 14g and 20g. The brand aims to tap into the growing global protein market and meet the demand for protein-rich dairy products.
Robert Graham, Managing Director of Graham's The Family Dairy, emphasized the success of their initial protein range, leading to the development of the new confectionery line. The Protein 22 pots are positioned as a more decadent option in taste without compromising on health benefits. Graham highlighted the absence of sweeteners in their protein range and the significant protein content in their products compared to other confectionery protein yoghurts in the market. The brand's Glenfield site in Fife reported a 67% increase in production following the launch of the Protein 22 pots and Protein 25 pouches, making Graham's the largest UK-based supplier of protein pouch products.