DeLaval Introduces Innovative Glycolic Acid-Based Teat Disinfectant Range to European Market
DeLaval, a leading name in agricultural solutions, has unveiled three cutting-edge teat disinfectants infused with glycolic acid for the European market. The new range, comprising OceanBlu spray, OceanBlu pro, and OceanBlu barrier, aims to revolutionize teat hygiene in dairy operations.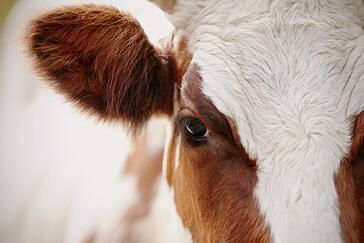 Each product in the range comes enriched with skin conditioning properties, featuring emollients like glycerin and sorbitol. The inclusion of the patented GlyTec technology sets these disinfectants apart, ensuring an advanced and effective solution for maintaining udder health.
OceanBlu spray, a versatile and fast-acting disinfectant, can be applied both before and after milking. Its adaptability extends to foaming during the pre-milking udder preparation routine, providing a comprehensive approach to teat hygiene.
OceanBlu pro is a specialized teat dip designed specifically for conventional milking methods. Tailored to meet the unique needs of dairy operations, it offers targeted protection and disinfection during the milking process.
Adding to the lineup, OceanBlu barrier introduces a teat dip with a distinctive feature—it forms a flexible barrier around the teat. This innovative design serves as a protective shield, guarding the herd against environmental mastitis-causing pathogens between milking sessions.
DeLaval's introduction of these glycolic acid-based teat disinfectants underscores a commitment to advancing dairy hygiene practices. The range not only addresses the immediate disinfection needs but also focuses on long-term udder health, showcasing the company's dedication to innovation in the agricultural industry.