Continuous Decline in Average Raw Milk Prices in Brazil Amidst Increased Domestic Availability
According to the latest market report from Cepea, the average price of raw milk in Brazil has experienced a fifth consecutive monthly decrease. The values, reflecting a downward trend that began in May, dropped by 9.08% from August to September, reaching BRL 2.0509 per liter on the net "Brazil Average" calculated by Cepea.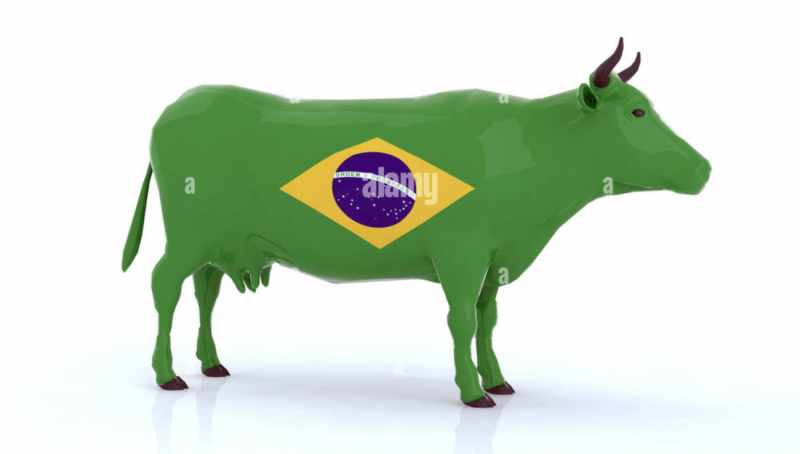 Over the course of a year (from September 2022 to September 2023), the decline amounts to 31.54% in real terms, with values adjusted by the IPCA from September 2023.
This sustained decrease is attributed to the surge in domestic availability of dairy products, fueled by increased production, substantial imports, and a consumer base susceptible to price fluctuations. The resulting pressure from distributors in their dealings with dairy companies has a cascading effect on values, impacting producers.
Despite a 21.8% reduction in Brazilian imports in September, international purchases remained elevated. Cumulatively from January to September 2023, imports totaled 1.6 billion liters, marking a substantial 90.4% increase compared to the same period last year.
The Cepea Milk Production Index (ICAP-L) witnessed a marginal 0.36% increase from August to September. It is noteworthy that this uptick signifies a slowdown in production growth. As the market continues to navigate these dynamics, the report provides valuable insights into the challenges and trends shaping Brazil's dairy industry.
(Note: Exchange rate mentioned - BRL 1 = USD$ 0.20)