South Korean authorities will stimulate the country's growing demand for alternative meat and dairy products
The South Korean government has announced an initiative to boost the growth of the plant-based food industry by capitalizing on the growing demand for alternative meat and dairy products in the country. The plan promotes plant-based alternatives made from ingredients such as soybeans as an alternative to animal protein. This was reported by The DairyNews with reference to the material foodingredientsfirst.com.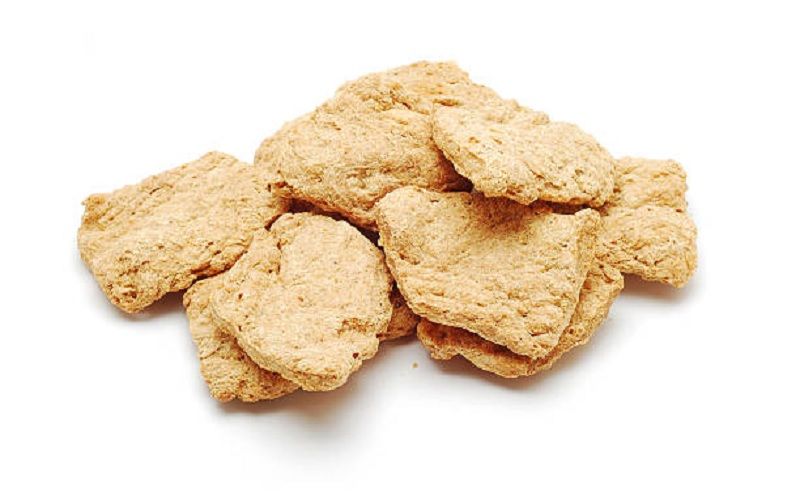 South Korea's Ministry of Agriculture and Food says its initiative is to boost the plant-based food sector, with a strategic launch planned for December.
The country's decision is consistent with global trends that have seen the plant-based market evolve in recent years and, in some cases, face inevitable headwinds as consumer demand for clean labels grows.
But today, plant-based products are not as widespread in Asia-Pacific markets, where there is still opportunity.
South Korea's plant-based food initiative comes just two weeks after Denmark set an international precedent by publishing its plant-based food action plan. The focus is on expanding the production and consumption of plant-based foods through support to the public sector, industry and research.
South Korea's strategy includes establishing a research center for alternative foods and supporting the export of related products. In addition, it is planned to expand the use of domestic agricultural products in the production of plant-based substitutes.
"We believe it is critical that governments take the lead in developing plans that align the food system to support the production and consumption of plant-based foods," said Shirley Lu, managing director of ProVeg in Asia. "It is governments that have the power and resources to ensure concerted action at all levels of society."
The UN Food and Agriculture Organization (FAO) states that about 14% of all emissions come from meat and dairy production. Global experts are looking for ways to reduce meat consumption, arguing that a shift to alternative plant-based production will provide a long-term solution to decarbonize food systems.
"The global food system accounts for about a third of greenhouse gas emissions, and livestock production accounts for about a fifth of total emissions. Governments therefore need to prioritize decarbonizing food systems, adds Shirley Lu. - Since plant-based foods produce half the greenhouse gas emissions of animal-based foods, a strategy to promote the production and consumption of plant-based foods is an obvious and necessary step to accelerate the transition to sustainable food production. We believe it is important to support institutional change, encouraging places such as schools, hospitals and prisons to provide plant-based diets, and local and national government policies to move towards plant-based diets, for example."
In its Agricultural Outlook 2023, the Korea Institute of Rural Economics reported that last year, for the first time in history, meat consumption in Korea exceeded rice consumption. Meat in forms such as Sam-gyeop-sal, commonly known as pork belly, has a special place in Korean cuisine. Eating pork belly and beef is common at social gatherings. Traditionally, consumption of this meat has been associated with high socioeconomic status and social capital of the Korean population.
However, consumers are now taking into account the health implications of meat consumption, especially in light of Korea's rapidly aging population, which is projected to be one of the fastest aging in the world.
Excessive meat consumption can lead to health problems among older adults, including the development of diabetes, increased risk of heart disease and brain disease, and potential bacterial infections such as E. coli, which pose a threat to public health. All these factors are prompting the government to step in and promote this plant-based initiative.
An increasing number of millennial and Gen Z consumers in Asia are advocating for a vegetarian lifestyle in their families. Influenced by their upbringing, the younger generation's food choices lean towards organic, natural and plant-based foods.
Shirley Lu shares insights from close neighbor Korea: "A survey conducted by China's ProVeg office has already shown that Gen Z in the country is very open to eating plant-based foods, as well as cultured meats awaiting their debut in the market. Nearly 20% of people who took part in this survey said that they are already "flexitarian" when it comes to their diet, meaning that they actively replace meat on their plates with plant-based alternatives every week."
Looking at strategies to promote plant-based diets in Asia, Shirley Lu recognized the region's rich heritage in plant-based dishes.
Last month, ProVeg opened an office in Malaysia that will introduce V-Label, a global certification for vegetarian and vegan products, to the Malaysian market.
"We will also continue to run the Food Innovation Competition, which encourages students to develop innovative plant-based products in collaboration with industry to bring new products to market. This is a very exciting time for a region that, thanks to its culinary heritage, offers so much potential for global leadership in the transition to a plant-based diet," concludes Lu.