ofi Unveils State-of-the-Art Dairy Processing Plant in New Zealand, Enhancing Global Capabilities
ofi (olam food ingredients), a prominent global leader in naturally good food and beverage ingredients, is delighted to announce the official opening of the first phase of its advanced dairy processing plant situated in the Waikato region, the dairy heartland of New Zealand. This strategic facility will focus on producing dairy ingredients, including whole milk powder, to meet the escalating demand across key customer applications in dessert, bakery, beverage, and confectionery categories.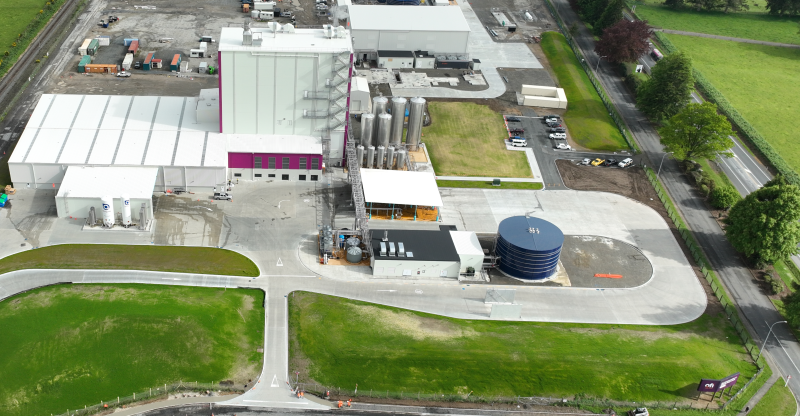 Sandeep Jain, the Managing Director and CEO of Dairy at ofi, emphasized the significance of this expansion in dairy manufacturing capabilities. The Tokoroa plant, part of a global network spanning major milk consumption markets, will contribute to the growing dairy business and innovation infrastructure. With a global reach extending to South-East Asia, China, the Middle East, and Africa, the facility complements other enhancements made to ofi's dairy production facility and Ingredient Excellence Centre (IEC) in Johor, Malaysia, and the Customer Solutions Center in Singapore.

The Tokoroa dairy ingredients facility is an integral component of ofi's broader natural ingredients portfolio, which includes cocoa, coffee, nuts, and spices. This diverse portfolio allows for customized product combinations, such as yogurts, protein bars, and ready-to-drink tea, coffee, and cocoa beverages. The new facility reinforces ofi's global footprint, fostering stronger partnerships with customers and enhancing co-creation capabilities in the region.
The next phase of investment will focus on expanding the facility's capabilities to develop high-value dairy ingredients, broadening ofi's product offering and exploring ways to increase the value of milk, aligning with social responsibility and environmental sustainability goals.
Naval Sabri, Senior Vice President, Dairy, at ofi, highlighted the positive response from local farmers, indicating successful partnerships. The nutritious and versatile dairy ingredients produced at the facility can be utilized in a range of applications, from ice cream and yogurts to bakery goods, confectionery items, and beverages.
Sustainability is a core focus for ofi, evident in its recently published sustainability strategy, Dairy Tracks. The strategy outlines the company's comprehensive approach to sustainability efforts across the value chain. The AtSource platform, an industry-leading sustainability insights tool, offers transparency by linking farmers' environmental plans, greenhouse gas emissions, and nutrient reports to customers. This commitment to sustainability positions ofi as a reliable partner for customers keen on sourcing ingredients from New Zealand's high-quality milk pool while participating in sustainability initiatives. Through its global reach, extensive experience in dairy processing, and powerful digital tools, ofi is well-positioned to drive real change and deliver products that resonate with environmentally conscious consumers.