Norwegian Dairy Farm Takes Top Honors at World Cheese Awards 2023
In a stunning victory at the World Cheese Awards 2023 in Trondheim, Norway, the Nidelven Bla cheese produced by Maren and Ole Gangstadt was crowned the world's best cheese. The soft blue cheese triumphed over a record-breaking 4,502 entries from 43 countries, impressing an international panel of 264 judges.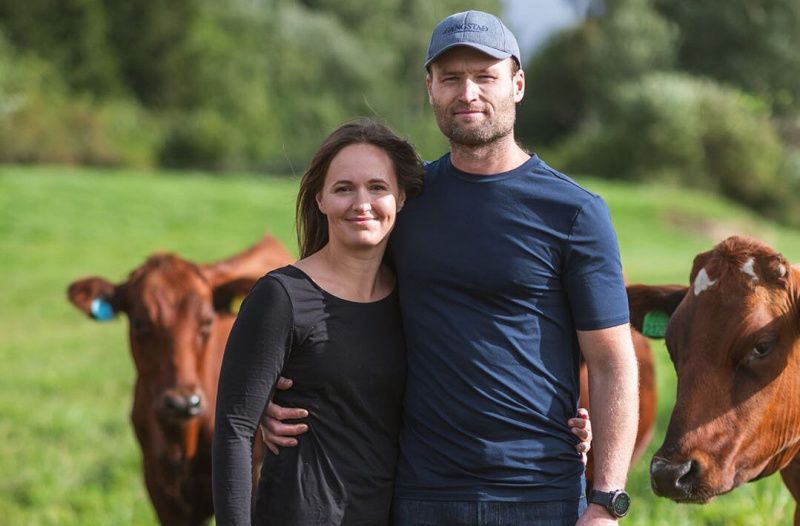 Maren and Ole, who manage a small dairy farm with a herd of 40 Norwegian Red cows on their 380-acre property, expressed their excitement about the prestigious win. The demand for their award-winning cheese skyrocketed after the announcement, with cheese enthusiasts eager to savor the world's best.
The couple, who utilize around 400,000 liters of milk per year from their Norwegian Red cows, craft 52 tonnes of cheese in 12 different varieties. Recognized for their excellent fertility, production, and health traits, the Norwegian Red cows contribute to the high-quality milk that Ole's farm produces.
Maren, the manager of the cheese factory, shared insights into their dairy operation. The Gangstadt Gardsysteri dairy, owned by Ole and his parents Astrid Aasen and Perry Frøysadal, has grown steadily over the years. The farm, marking its 25th anniversary this year, employs 10 individuals in the dairy and 2 on the farm.
The winning cheese, Nidelven Bla, named after the Trøndelag county river, undergoes an aging process of 6-9 months before reaching consumers. This cheese has already earned acclaim, being the best Norwegian cheese in 2019 and securing a Super Gold in 2020 at the World Cheese Awards.
Irish judge Finbar Deery, part of the international panel, praised the winning cheese for its interplay between milk and blue flavors. He highlighted its unique texture, noting a delightful short creaminess and dense fudginess. The cheese's rich and complex qualities impressed the judges, securing its place as the world's best cheese for 2023.