Niels Reutsch, CLAAS: Agritechnica is an opportunity to take a look at the vastness of the agriculture and agricultural machinery industry
From 12 to 18 November 2023, the world's largest international exhibition in the field of agricultural machinery and equipment, Agritechnica, will take place in Hannover, Germany. Representatives of agribusiness and agricultural engineering from all over the world will take part in the exhibition. The DairyNews correspondent spoke with one of the exhibition participants - the manufacturer of agricultural machinery CLAAS.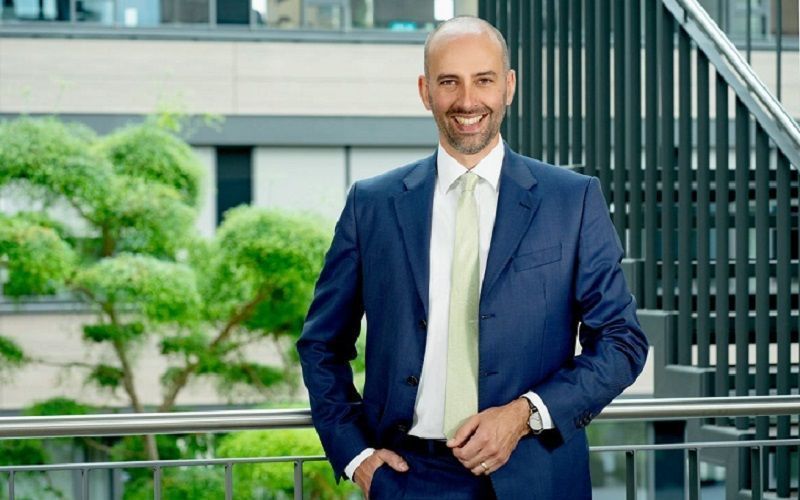 CLAAS is a European leader in the production of grain harvesting equipment. In Kazakhstan, the company is represented in three directions at once: sales, service and production. The first two directions have been successfully implemented by the company's partner in Kazakhstan, CT AGRO, for more than 20 years.
CLAAS also cooperates with importers in all other Central Asian countries. In Uzbekistan, the Uzbek-German joint venture Uz CLAAS Agro, organized on the basis of the Tashkent Tractor Plant in 2010, launched the production of DOMINATOR combine harvesters, ARION tractors and MARKANT balers. Currently, more than 200 units of combines and tractors are produced annually at this production site.
What innovations does the company plan to present at the international exhibition Agritechnica? said Nils Reutsch, regional director of CLAAS for Eastern Europe.
" We will have a lot of innovations at the exhibition starting in November in Hannover, in all areas. A significant portion is represented in the field of farm management information systems (FMIS), highly automated and autonomous solutions, as well as alternative propulsion systems. The new 12th series of XERION tractors, new tractors from the ELIOS and AXOS lines, as well as new EVION combine harvesters will be shown. The exhibition will also feature the premiere of new FL C front loaders for compact and mid-size tractors ," the speaker shared.
According to Niels Reutsch, one of the most intense areas that the company will present will be feed procurement.
" There will be a presentation of a special anniversary series of JAGUAR forage harvesters. This year marks 50 years since the release of the first generation of these machines. The JAGUAR 990 TERRA TRAC presented at the exhibition will not only have a special design, but also a number of interesting additional options. In addition, guests of our exposition will be able to see the new DISCO 9700 disc mower. Thanks to several innovative technical solutions, it can help significantly increase mowing productivity and reduce mowing costs. CLAAS will also devote significant space at the exhibition space to new digital solutions and systems. Because precision farming and smart technologies are what can provide another qualitative leap in the development of global agriculture ," the speaker is confident.
Nils Reutsch also shared his opinion on why and who should visit this exhibition.
" Thanks to its thoughtfulness and representativeness Agritechnica is not only a wonderful presentation platform, but also an excellent place for open discussions, communication and exchange of opinions. Moreover, both with farmers and with representatives of the agricultural machinery industry. That is why cooperation agreements between various market participants are so often signed here. Farmers, of course, come here primarily for new products. In addition, thanks to a larger number of manufacturers from different countries, they have access to a much larger selection of equipment and solutions. Visit Agritechnica For any specialist, it's like flying, when you have a previously inaccessible opportunity to quickly take a look at something immense. In this case, the agriculture and agricultural machinery industry," the speaker believes.
Detailed information about the AGRITECHNICA 2023 event at the link .