Lakeland Dairies plans to close some facilities
Lakeland Dairies, a prominent cross-border dairy processing cooperative, has announced a strategic initiative aimed at optimizing its operational efficiency and enhancing value-add capabilities. The plan involves the closure of three facilities over the next 16 months, with approximately 78 jobs affected.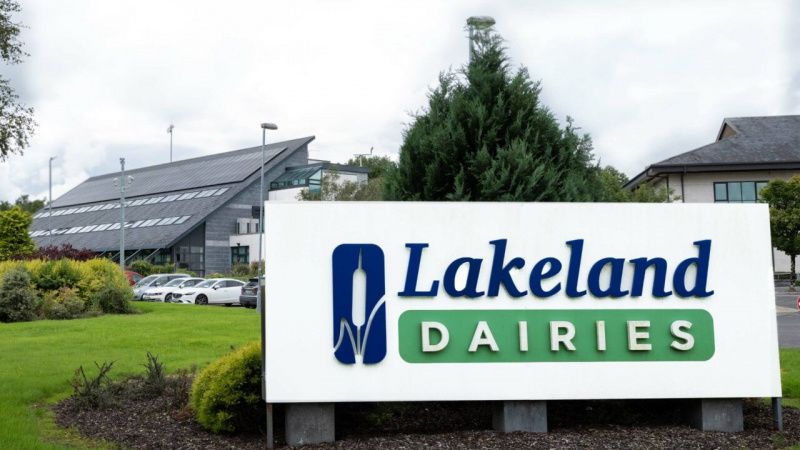 The cooperative emphasizes that this move is a crucial step in realigning its processing footprint to better meet future market demands.
As part of this strategic shift, liquid milk production will be transferred from Lakeland Dairies Monaghan to Lakeland Dairies Killeshandra, Co. Cavan. Other bulk milk-handling activities will be redistributed to various Lakeland Dairies sites. Consequently, the Monaghan site is set to close in quarter one of 2025, while a significant development project will commence at Lakeland Dairies Killeshandra to process liquid milk.
In addition, the milk drying facilities at Lough Egish, Co. Monaghan, are slated to close in June 2024. The co-op assures that milk processing will continue at other sites, ensuring minimal disruption to operations. The Lakeland Dairies site in Banbridge, Co. Down, will also close in June, with plans to sell the facility.
While the restructuring unfortunately necessitates redundancies, the co-op emphasizes its commitment to treating impacted employees fairly and with respect. Redeployment opportunities will be explored, offering some staff the chance to transition into vacant positions within the business.
Colin Kelly, Lakeland Dairies' Group CEO, underscores the cooperative's proactive approach in making long-term strategic decisions to benefit its members and customers. He acknowledges the changing landscape in the dairy industry and outlines the cooperative's commitment to value-added growth in the coming decade.
Kelly assures stakeholders that, despite the challenges posed by this decision, Lakeland Dairies is dedicated to future-proofing the cooperative and positioning it to thrive amid the evolving landscape of the dairy industry. The announcement signals a shift from an era of significant volume growth to one focused on value-added growth and sustained capability throughout the business.