Canadian Dairy Giant Saputo to Sell King Island Dairy, Stirring Uncertainty Among Locals
Canadian dairy powerhouse Saputo has announced its intention to sell King Island Dairy, prompting concerns and uncertainty among locals about the future of the brand and milk processing on the island. The potential sell-off comes as part of Saputo's efforts to streamline its Australian network's operational costs.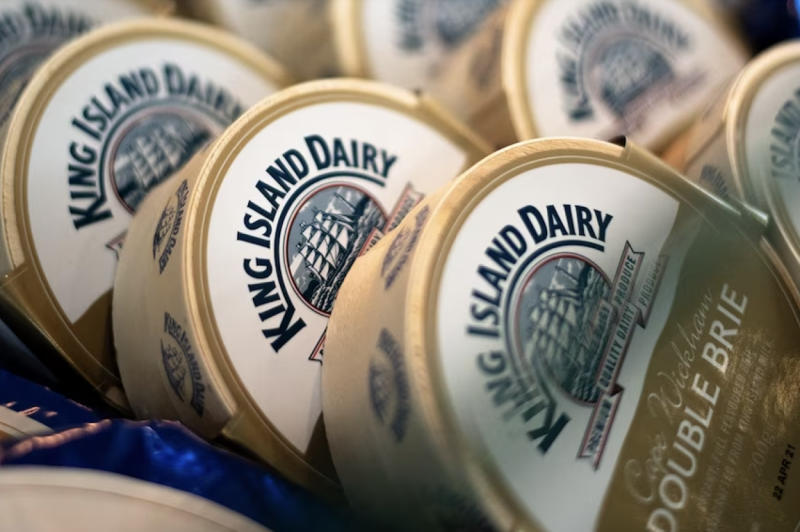 King Island Dairy, known for its iconic and award-winning cheeses, has been a fixture in Australia since the 1980s. Saputo, responsible for brands like Devondale, Mersey Valley, and Cracker Barrel, expressed its commitment to maintaining regular operations at King Island Dairy until a suitable buyer is found.
Local dairy farmers on King Island have witnessed a significant decline in the number of farms over the years, with Saputo now owning two of the remaining four. The possible sale adds another layer of uncertainty to an already dwindling industry on the island.
Saputo plans to invest $27 million in its remaining sites across Tasmania and Victoria, emphasizing its commitment to the broader Australian dairy industry. The news of the potential sale has raised concerns about the impact on local employment, with King Island Dairy being one of the island's major employers.
Former dairy farmers on King Island reminisce about the glory days of the cheese factory when it processed millions of liters of milk supplied by numerous farms. The challenges faced by the dairy industry on the island include declining demand for milk and the removal of certain product lines.
The Mayor of King Island, Marcus Blackie, expressed hope that the facility could be sold as a going concern, preserving the brand and cheese recipes. He emphasized the importance of the factory to the local community and called for efforts to find a buyer who recognizes the brand's potential.
Locals voiced concerns about potential attempts to move the brand elsewhere, emphasizing the unique qualities of King Island cheese, which they argue are intricately tied to the island's milk and grass. Tasmania's Primary Industries Minister, Jo Palmer, acknowledged ongoing discussions with Saputo about a review into its King Island operations, taking into account the challenges posed by the facility's age and remote location.