Barryroe Co-op Milk Supplier Takes Top Honor at Carbery Milk Quality and Sustainability Awards
Seán Deasy, a Barryroe Co-op milk supplier from Timoleague, Co. Cork, has been awarded the overall prize at the 2023 Carbery Milk Quality and Sustainability Awards. Milking 80 cows and farming 80 acres, Deasy achieved an impressive 509kg of milk solids per cow in 2022, attributing his success to consistency in quality.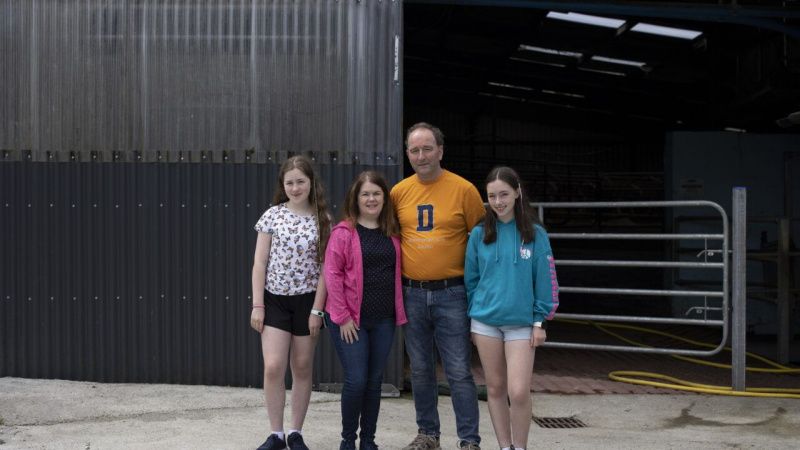 Deasy, along with his wife Fiona and daughters Gemma and Mia, embraces innovation and adopts new approaches and technologies on his farm. His practices include reseeding with clover, minimizing weed spraying, and reducing fertilizer application by half over the past decade. A committed advocate for sustainability, Deasy uses the Barryroe Co-op app for early detection of any issues and has been milk recording for over 30 years.
Carbery CEO Jason Hawkins praised the commitment, progressiveness, and environmental consciousness of the farmer shareholders, emphasizing that the awards showcase the caliber and standards of Irish dairy farmers. Carbery Chair Cormac O'Keefe acknowledged the challenges faced by farmers in the current climate and highlighted the farmers' dedication to setting high standards and telling a positive story about Irish dairy.
The judging panel, including Carbery quality director Paddy Barrett, farm sustainability manager Aoife Healy, and Teagasc Cork West representative John McNamara, commended the high standards on all farms, particularly noting efforts in consistency, hygiene, the use of data and technology, and the commitment to quality and sustainable farming practices.
Carbery Group, owned by farming families, processed 598 million liters of milk in 2022, producing award-winning cheeses and food ingredients in Ballineen. The products were sold in over 50 international markets across the world, reflecting the global impact of Irish dairy.